July Juniper box showed up weeks ago and I have been completely remiss in not reviewing it. It's probably because everything is gone and only pictures are left to remind me of this box! Juniper is a luxury time of the month/period box and has all the goodies you need to get you through. You get tampons, pantyliners, pain relief, and loads of treats and other goodies I never see in other boxes! Each box come with Lynn's (the founder's) Letter. She's always very funny! <3 her!
July Juniper Box: It's a party in the USA!
On the reverse side is the information card. I cracked up with the hat tip to Miley Cyrus. Whooop!
These are the goods. Your Juniper BFF personalizes your items just for you and I change my mind all the time and they just change it for me!  You can also text them when you get your period  so they can track it for you. I wonder how many Juniper babies they have? Unlike last month when I had lortabs (I was really really sick) I totally used all my advil from this month & last month. I love how my kids cannot get into it even if they try.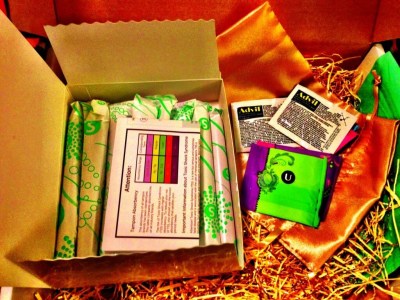 Dang toasted coconut chips. They were one of the most delightful substances I have ever consumed. Dare I say that they were dang good? If every single box I got had these in them I would be totally happy. I found you can add these on to an Amazon order. But personally I'm waiting to see if they show up in Juniper again because I'd rather have them as a special treat.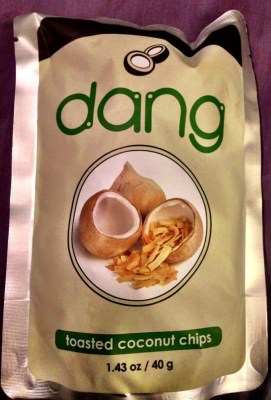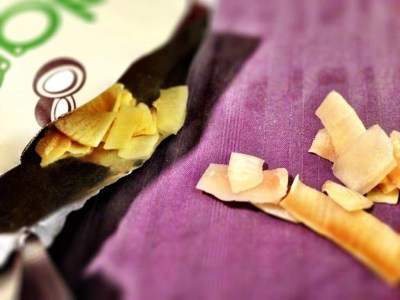 Heliotrope Black Fig Cardamon Massage Oil Candle. I loved having this included in the box and I am loving that a non-food item that has been making its way into Juniper the past couple months. Every part needs pampering! I also liked the sweet little travel size! The scent is really delightful, too. How cool is it that it turns into massage oil instead of just burning up?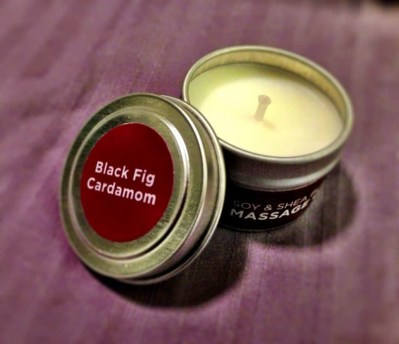 Rip van Wafels Caramel Filled Amsterdam Waffle and Torn Ranch Chocolate Chip Cookies. The kids gobbled these items immediately. I can only assume that they were as delicious as they appeared to be. Seriously they were like wild monkeys with this box. Let's just say that having them with stuffed faces during that TOM is just as good as stuffing mine.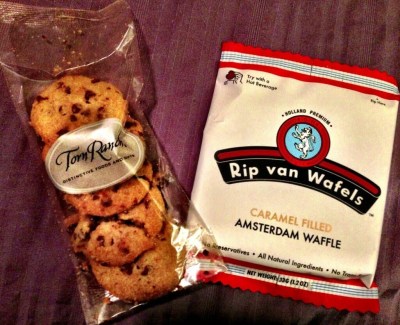 Teatulia Teas and Fisher Honey Bee Honey Sticks. The honey sticks this month are watermelon, pina colada, and strawberry. Perfect for July!! The teas are also perfect for summer. We have been making tea daily this summer and all the tea I get is finally going to good use. The Teatulia teas are some of the prettiest teas!
My box also contained a packet of the Key Lime cookies from the June Juniper Box. Much like last month, they were stolen before tasting. Or photographs. It's a testament to how much we love this box! I think Juniper is one of the best curated boxes around, plus it's got all you need for your period. I can't ask for more than that!
If you want to sign up, visit Juniper Box! Just take the quiz, select your supplies, and you will be all set!