Reminder – RSS Feed has changed – Please update your RSS to http://feeds.hellosubscription.com/feeds
This was my day – how was yours? Oh well, at least we put that Citrus Lane sand castle builder to good use.  I'd love to do a whole chatty post on new stuff, but as you can tell, I've been otherwise occupied!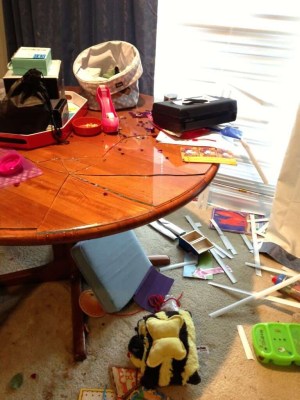 After we cleaned up that nightmare, we um… went to the beach. Cute bathing suit from RUUM
!
I'm pretty grateful my kids are in bed now 🙂 They can't engage in destruction while they're asleep!