July Goodies Box brings us a new, smaller, more eco-friendly box. I'm really happy about this change, because I questioned the size of the box before. It was really big. While Goodies Box is an awesome value at $7/month, the box was just entirely too huge, although it looked pretty! Now, if they could just ship Goodies Box and Goodies Kids together!   Coupon code may still be working for your first Goodies Box free: PSsJ6kXrP.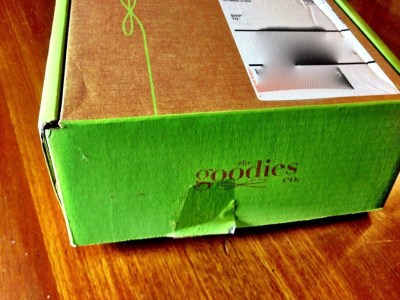 We really got some great stuff in July Goodies Box and I admit – it's all already eaten! We have been out of snacks and this one was pounced on by my pack of hungry kids (pack of two!).
July Goodies Box Contents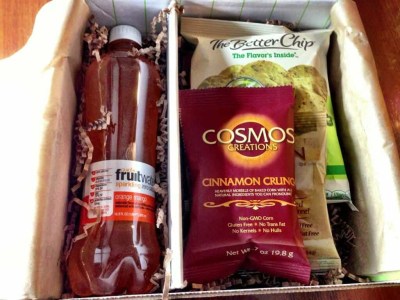 Goodies box always looks great when we open it. There's no information card in Goodies – it's all on the website.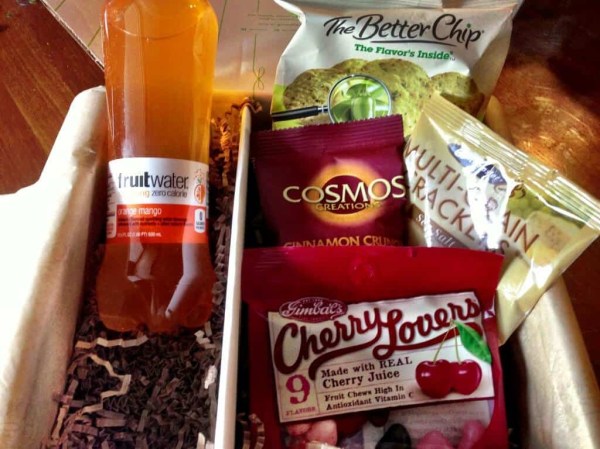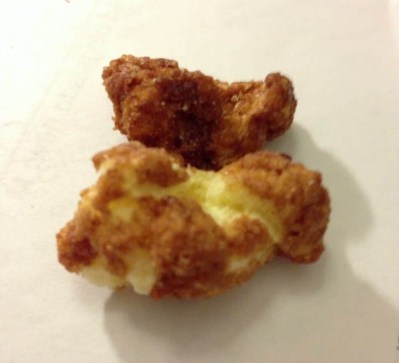 Cinnamon Crunch by Cosmo Creations. The best way I can describe these are as a sweet version of Pirate's Booty. Baked corn puff things in cinnamon sugar A must buy!
Cherry Lovers by Gimbal's. Well, these fruit chews were really jelly beans. Excellent jelly beans! There were multiple different cherry flavors and they had a full amount of Vitamin C because of the juice inside them.
Sugar Foods Jalapeño and Sea Salt Chips. These corn chips were some of the best I'd ever tasted. The corn was stone ground and they were restaurant fresh quality. With jalapeños inside they were quite spicy. If I see these around, I will pick up a bag!
Orange Mango FruitWater. This was a fun drink for the kids! I don't give them fizzy anything very often so it was a treat.
Crunchmaster Grain Crisps Sea Salt. I have had a few varieties of these and I thought this one was the best. The sea salt really brought out the flavors!
How did you like your Goodies Box? If you don't subscribe, I think Goodies Box is one of the best value subscriptions. It's pretty inexpensive and always has interesting new snacks!