Although the July Bluum Box showed up at our door this afternoon, we were playing beach with the potting soil (don't ask, really!) so it didn't get opened. It so happened that my son decided to get up for two hours in the middle of the night, so I figured what the heck – let's open the Bluum box!  Bad idea, Bluum was a hit and it probably kept him up for an hour longer than necessary.
I love the bright red box Bluum comes in – you know exactly what it is (and I suspect that's why they do it – get the kids hooked!).
The information card for Bluum basically has no information on it and the theme doesn't match any of the items in my box. That's just how Bluum works. There are, however, some lifestyle tips on the back of the card. I think they do it this way because there are so many box variations. My Bluum theme was Make a Splash!
July Bluum Baby Box Contents
My son is now 31 months if that's meaningful for you. There are so many Bluum box variations that it's probably not!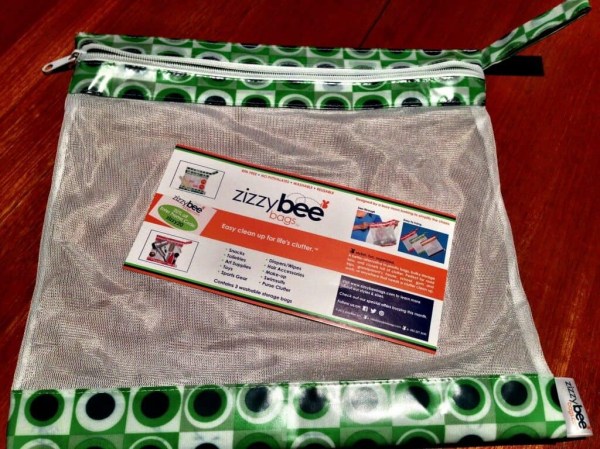 ZizzyBee Bags. When I first saw this I thought it was supposed to be one of those reusable produce bags, then I realized that wasn't right because of the plastic on the edges (which you'd pay for every time you checked out). I think it's supposed to be a replacement for a gallon size bag (when you don't need to actually seal something). I think I'm going to give this a try organizing small toy parts. I can see how it would hold up better than a Ziploc. 20% off coupon too! $6.66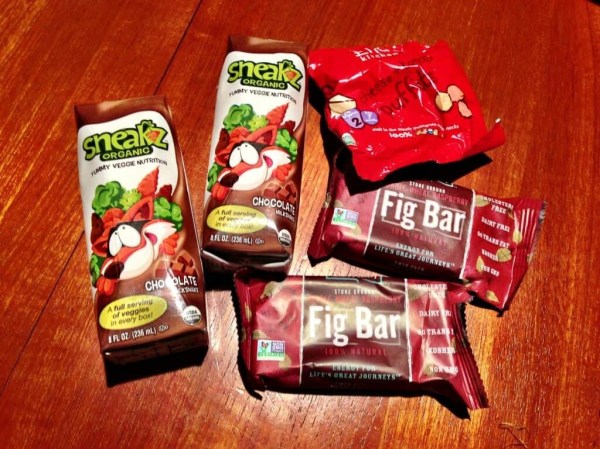 Sneakz Organic Chocolate Milks We got 4 Sneakz in the same day! (Also see my July Klutchclub Mom Review). Sweet, because my kids are crazy about these. I love the nutrition in them as well as the fact that they are organic and non-GMO. $4.
Ella's Kitchen Cheese & Tomato Puffits. Little puffy snackys. $1?
(2) Nature's Bakery Fig Bars in Raspberry. What's up with all the boxes suddenly giving enough to feed the entire family. I am so totally down with that. $1 and change. I really wish these had been Vanilla Raspberry though!
StriVectin-EV Get Even Brightening Serum. I was so thrilled to get this item in my box! I have sunspots and all that and I'm always trying to even out my skin tone. I put it on immediately! If it works, you know I'll tell you about it. Y'all don't forget sunscreen when you use a brightening/evening/age spot product like this. You need it.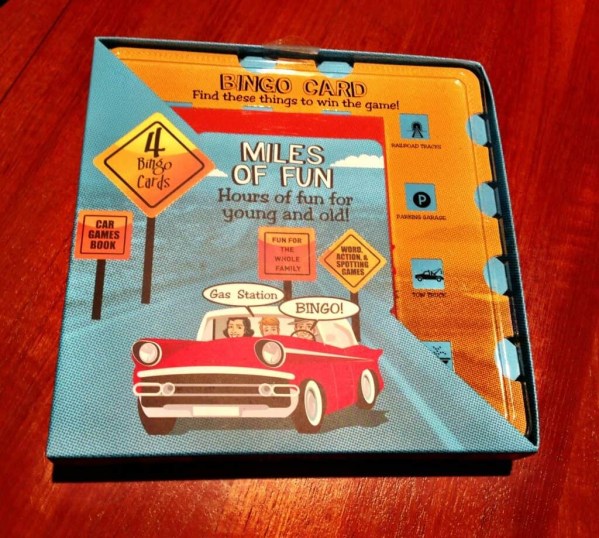 Miles of Fun Bingo Card. I really have to check this out and see if it's usable outside the car. Because I don't have one. Yes I know that's so foreign to 90% of you. I live in a big city and I don't need one. This had a copyright date of 2013 so I guess it's not a closeout. I thought this was a bit odd, but like I said, don't have one. My vehicle is Brandy powered! (that's Brandy, not brandy. Otherwise we'd have some big problems. I have a Baby Jogger City Select Double that goes with us everywhere. I spent as much on it as you would a beater.). $???
Child's Play Old Macdonald Counting Snap. Between the animals and the tractor, he was hooked immediately. It's basically war for pre-reading aged children, with a variation for the youngest kids, which is what we played. You make animal sounds when you flip the cards and when it's the same you are supposed to say "snap." Which I suppose is a much less violent way of playing war than slamming your hand on the pile. We got a matching game from the same brand last month. That's fine because all these games seem to get chewed up and lost very easily. $12.
As I noted, Bluum was a hit. There was a lot of products, great variety, and an already-loved game. It's quite an eclectic box but a good one, and budget-friendly. I'm not really sure why both "paper" things are from British companies, but they were! If you want to sign up for Bluum, doooo it. And yes, I totally wrote this in the middle of the night. Shush. I'm going to bed.