I'm linking up with Jennifer at Ramblings of a Suburban Mom today for Thursday Thoughts.
If you want to see my ThredUP reviews, you can do them here. I don't take pictures of my stuff before sending them in. Too much stuff! I have sent oodles of stuff in to ThredUP.  I have done very well on pricier women's items and anything NWT, although I think they jacked DOWN the payouts after that. Everything else is literally cents per item.  I didn't make over a dollar over anything in my last bag, including jeans. If you have a local consignment shop, you will make more.  But then you have to fool with it. If you have a yard sale, you will make more (even if you do a dollar an item). But then you have to fool with it. When I have the opportunity I take kids clothes to consignment (I brought a stack home to Florida – I make twice as much here). I do just send my clothes in because I don't normally do women's consignment.
Remember between what they toss out and what you are getting, you are getting something on the order of fifty cents per piece.
Oh Thursday.  You came too fast! I'm going home tomorrow. I'm not so secretly hoping the derecho destroys Friday's travel plans. I want to stay at home (in Florida) a week longer. Probably has something to do with the entire first week being destroyed by the worst case of strep in the world (recovering nicely, thank you for all your kind wishes!).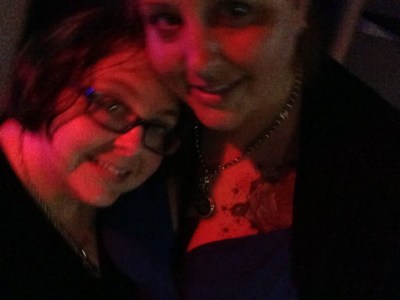 I recovered well enough to go to a bar.  How could you not, with this view?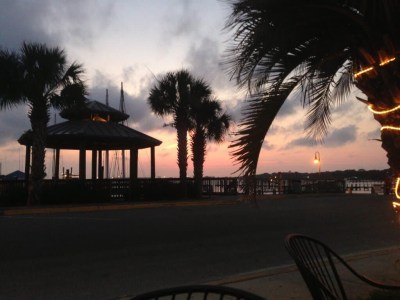 I really don't want to go home. We celebrated my birthday last night (which is actually the same day as Alena's Birthday – next month!).  My daughter asked why my grandparents couldn't watch her & her brother while I go to class. It's tearing at my heart.  I am packing my last day full, including a South Hill Designs Social with lots of old friends. It's going to be so much fun! Plus, more drinks!  I never go out so it has been so nice to spend some relaxation time with my friends and family. If you haven't checked out my June charm locket, go take a peek. I'm still loving it (and I wore it to the wedding!).
Oh yeah, I bought an iPad mini and my grandparents covered it for my birthday. OMG I LOVE IT! I actually bought a Kindle about 6 weeks ago and couldn't stand it and returned it. This is so much better, plus, Facetime with Dad will be so much more fun. And plus IT'S MINE!!! Ok, when you're a mom, what's yours is theirs.  You know the drill. I'm holding on to it for a few days before they get their paws on it and before I load it up with Mr. Potato Head apps.
I'm returning home to a very different reality. I have been traveling. A lot.  When I go back, I have an exam, a summer class, and the kids. For now, I'm going to be a stay at home mom. It's frightening and exciting all at once. I've spent the last several months not seeing a whole lot of my kids. With my husband working out of state it has been very difficult on all of us. I'm honestly not sure if it will be a few weeks, months, or years.  I'm willing to play it by ear.
Ok, more silly thoughts.
The rest of this post is too melancholy, so here's some more thoughts this Thursday!
I saw this post linked up to a linkup and it was a tablescape. And I was like OMG tablescape, seriously?. I can't even get my table clean half the time. Unless my children clean it.
I have a guest post going up on Saturday to Stuff Parents Need!  I am super excited about that because I am a SPN superfan. No really. This quote at the bottom? That's me!
My children cry when I get them out of their swimsuits and into pajamas for bed.
I haven't worn my fitbit since I got here. I forgot my charger and I realized when I was sick that I wasn't. Going. ANYWHERE.
I pretended the iPad Mini was really for my husband. For Father's Day. I do expect him to steal it when he gets home, but that's ridiculous. He's visiting the first week in July though! I am so happy!
I bought the Julep Destinations Mystery Box – Miami. If it's arrived, I'll open it when I get home.
I love my daughter's selfies.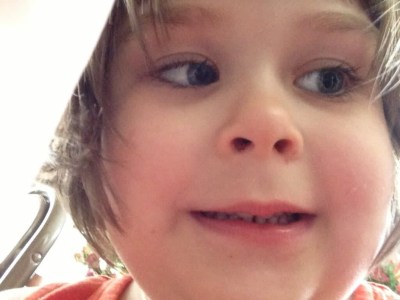 What's new with you? Any iPad Mini cover/case recommendations?

pssst I have a poll up. take it!
[yop_poll id="2″]