I don't know why it took me so long to try Beauty Box 5. I've had my eye on it ever since they had their anniversary box with the little folding brush (my kids LOVE those brushes). Anyways, I got my June Beauty Box 5 last night and I really liked it. You get 4-5 products and I think it's a great little box! You should know that not all the boxes are exactly the same!
The information card in Beauty Box 5 is really informative and has lots of coupon codes. I take the worst information card photos. Always shadows and glares. You still love me, right?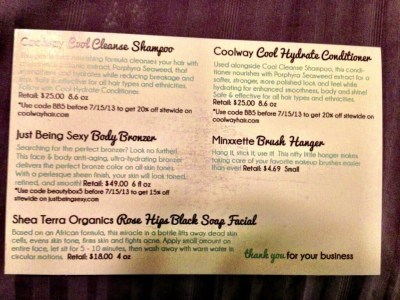 June Beauty Box 5?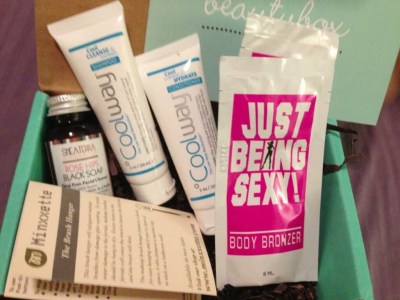 Just Being Sexy Body Bronzer. This is actually a bronzer and self-tanner. My husband is visiting in a couple weeks and I will save it for then! I like self-tanners (and use them because I am really white and tans are the devil) and I especially like them if they have color in them so I know where I put it. Free of: parabens, gluten, soy, sulfates & petrolatum.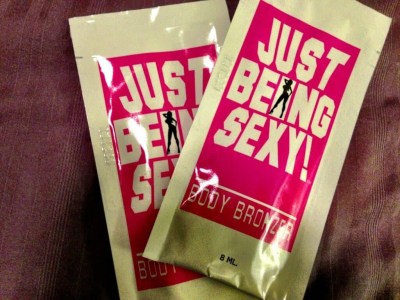 Coolway Cool Cleanse Shampoo & Hydrate Conditioner. These are sulfate free! Going in my shower 🙂 I love trying new hair products. Someday I will find one that makes my hair perfect. I haven't tried these yet and as always, if something is a real hit, I'll write about it in Saturday Hits & Misses.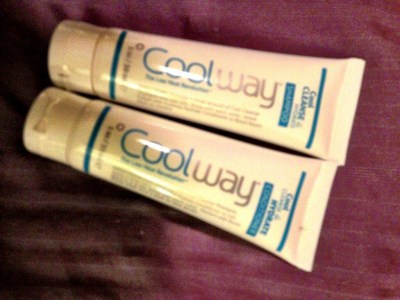 Shea Terra Organics Rose Hips Black Soap Facial. I immediately opened this because I had to smell it. I was really surprised it didn't smell and by googling I found that it is supposed to be scent free. I'm not a rose fan so this made me really happy. It has really high reviews so I am excited to try it. I think I've heard of it before because it made the Birchbox rounds? I'm not sure!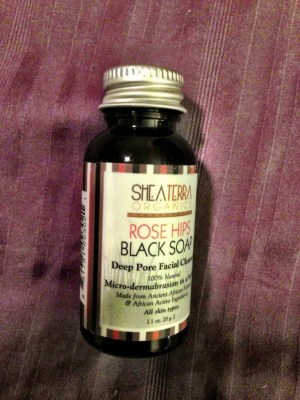 Minxxette Brush Hanger. I was so excited to get another "thing" item in my box. I love suction cups! I got a suction cup item in my June KLUTCHclub Mom Box too. I love stuff that makes me organized. And this helps protect my brushes! Maybe I'll wash my eyeshadow brushes more frequently now!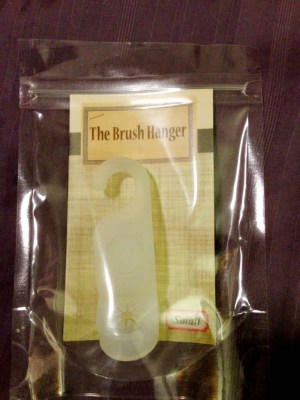 I thought I got a good value out of Beauty Box 5. The items in it are definitely pricey and I like to try them even if I don't end up buying a full size. I'm super excited about the Shea Terra and my new Brush Hanger!!