That's right – a review of the mystery box while you can still order it!
You can order the mystery box until 3/19/2013 at 11:59pm PT, or while supplies last. I am so excited to be able to bring you the Julep Spring Mystery Box review while you can still order it! Each box has $70-$200 worth of products with a new limited-edition mystery color.
The Julep Spring Mystery Box is $24.99 and shipping is free if you're a Maven. If not,you can sign up for Julep Maven.
Ok now the goods – SQUEE I GOT MY JULEP SPRING MYSTERY BOXX!!
I ordered as add-ons swatching stickers and Susie. Alas, I realized this weekend I had virtually the same color from Revlon TopSpeed.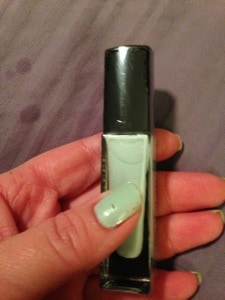 Apparently I got Julep Spring Mystery Box Version 1. When I post comparison prices below I'm posting the price with the Maven discount, not the retail price. Because duh, you're not paying the retail price because you're a Maven, amiright?
IT'S A NAIL FILE I LOVE IT! $2. Update: Y'all, this will file the crap outta your nails. I love it even more. Julep, when I can I buy this? I would pay real money for this file to be in every.single. box.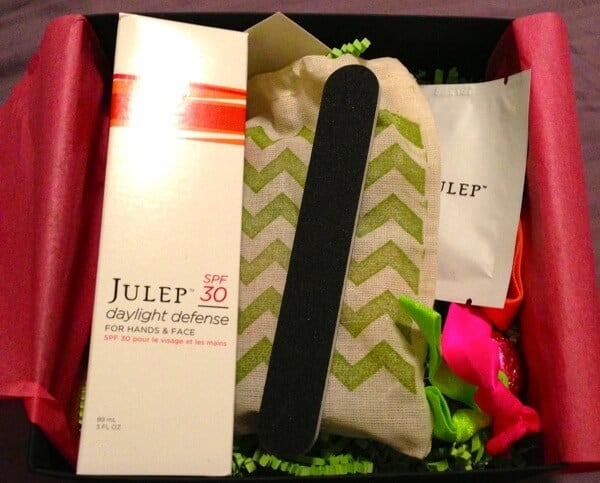 And 3 twistbands and a green squiggly. I'm actually excited about these because I'm going to use them on my little girl. She will love them! $4.50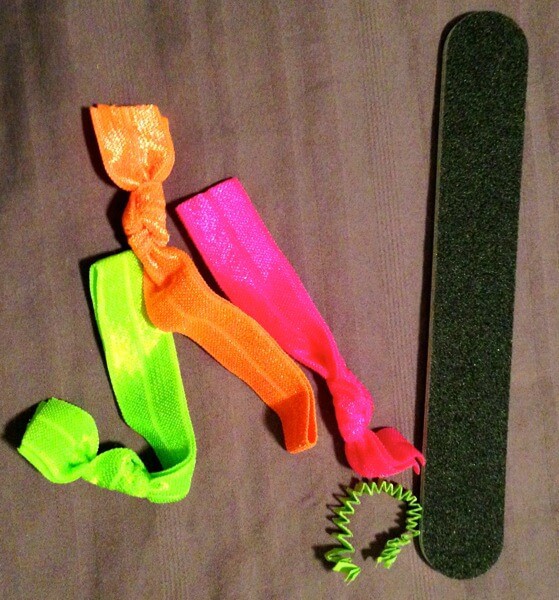 3 chocolate eggs and a nail polish remover pad. I like these in case I have skanky nail polish (like today) and need to look nice (fortunately not today). 79 cents (I'll round up to a dollar for the chocolate).
Julep Daylight Defense SPF 30 for hands and face – has vitamin E and is really soft and smells like oranges. $22.40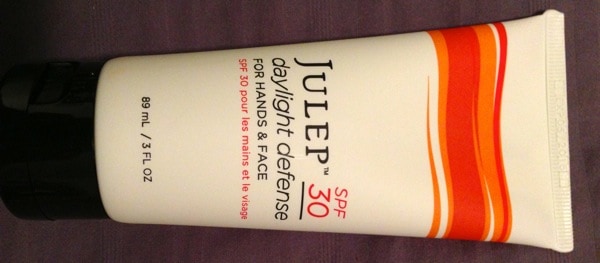 Julep polish in Ashley, Lauren, and Camille (top to bottom). $33.60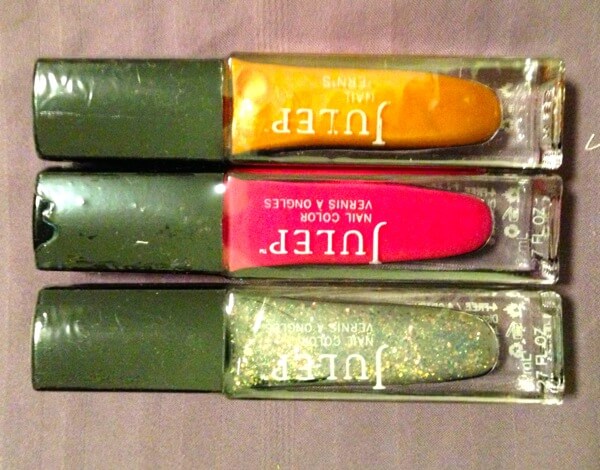 The Camille looks great with my not-Susie Revlon polish. Get the Susie, it'll be great. I am IN LOVE WITH THAT PINK!
Tada! – $63.50 of value. This is probably the lowest end box and I am totally happy.
Should you splurge?
Well, I think you have until the end of the day to decide!!! I spent $34.97 with my two add-ons ($24.99 for the box, $9.98 for the add-ons). Of course I used my gift card that I scored at 50% off!
Let's try to ignore the sloppy. It'll come off when I wash my hands. This is Susie and Camille. Great girlfriends! I feel like a blinged out robin's egg!